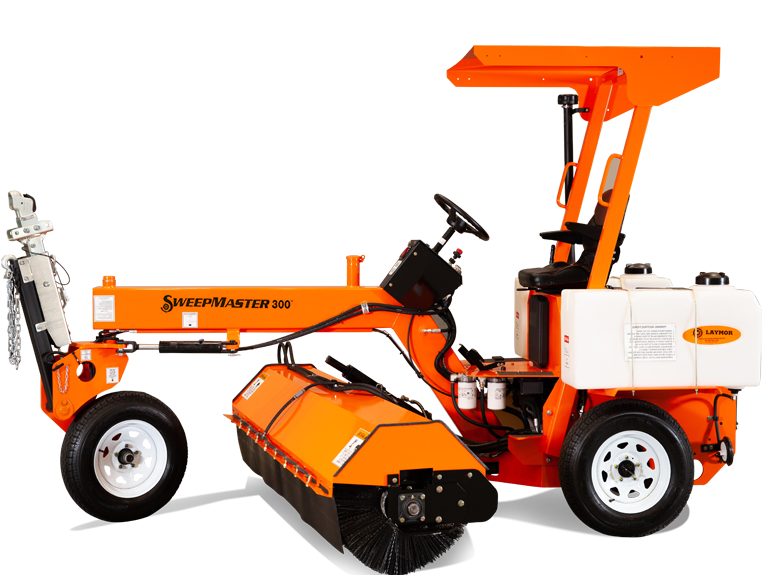 MANY CONSIDER IT THE #1 RENTAL IN SWEEPERS
Two reasons why the SweepMaster 300 is so popular is it's easy to tow and very operator friendly. Another reason is it can clean a variety of surfaces, it's used as a gravel sweeper, construction street sweeper, and is also great for oily surfaces. It also enjoys a superb reputation as a parking lot sweeper rental. The SweepMaster 300 hitches up to the back of your trailer in seconds with our advanced hitch/towing package, coming standard, and there's no need to raise the front wheel off the ground while towing.
MORE BRAWN, AN ENCLOSED CAB, BUT THE SAME RELIABILITY
The SweepMaster 450-ST takes the best attributes of the SweepMaster 300 and puts them in a bigger, badder offering. Like an enclosed cab with more height for increased driver comfort, increased operator visibility, a forward-slant windshield to reduce dirt and dust accumulation, a tighter turning radius, multiple auxiliary power outlets, large cup holders, and a lot more. Its long list of options include a block heater and even an AM/FM stereo. Additional options including a gutter broom and Cummins engine can transform the SweepMaster 450-ST into a unit fit for municipal use.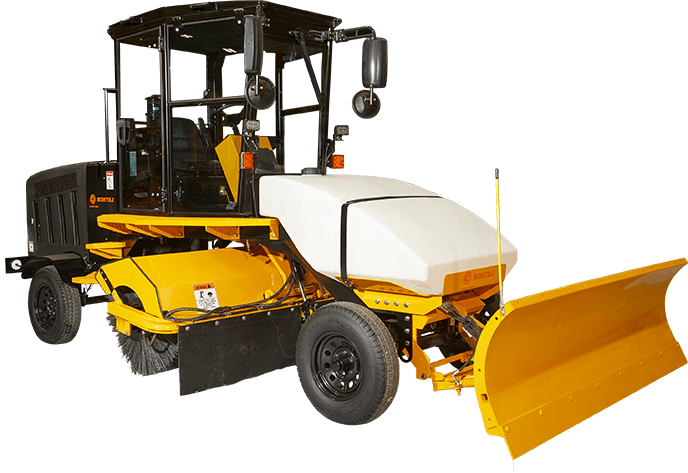 OUR LATEST NEWS.
BROOKFIELD, WI – October 31, 2022 – REV Group, Inc. which includes specialty vehicle manufacturers Capacity® terminal tractors and LayMor® street sweepers, announces the promotion of Wes Downing to Vice President and General Manager, Specialty Division. This role oversees the Capacity of Texas, LayMor and [...]
LONGVIEW, TEXAS – January 27, 2022 – LayMor, a leading manufacturer of street sweepers for municipalities and contractors, announces two new options for its four-wheel SweepMaster 450-ST. This heavy-duty model is LayMor's biggest, most powerful street sweeper, equipped to take on large street, asphalt and [...]